Back in the spring I was contacted by a client who had been thinking about having a ring made for his partner and was ready to see it actualized. I had been suggested to him, as a maker who might be open to working with unusual or unconventional materials, as he was interested in having this ring made out of aluminum (Al) and magnesium (Mg).
He described their relationship (breifly) as such: "My partner and I have been together for a long time, are tight, and not likely to split. That said, we are not ever going to get married either." He was hoping to have someone work with him to design and produce a ring that he could give to his partner and be like a metaphor.
Aluminum and magnesium do interesting things when stuck next to one another. If left in contact for an extended period of time, these two metals will chemically bond together through the process of diffusion. An artist by the name of Terry Fugate-Wilcox explored this idea through a series of sculptures, perhaps most notably a public installation in J. Hood Wright Park, NYC in 1974 called 3000 A.D. Diffusion Piece.
So, with this process/behavior serving as an apt metaphor, and the appeal of these two metals being common and non-precious, we set to work on designing and making a ring out of aluminum and magnesium.
I was excited to have the opportunity to be working through this process with someone who was thoroughly engaged with their idea and taking a creative and thoughtful approach to the making of a meaningful, handmade object. Also, the opportunity to be researching and experimenting with new materials and processes is always thrilling for me.
After discussing a design idea and researching the properties of each of the metals, I began to discern which processes and techniques might be applicable and started in on fabrication. So much is learned through the handling of materials, the experience of working with the metals themselves, so at that stage there was quite a bit of hypothesizing and experimentation going on. And so the real research began to unfold.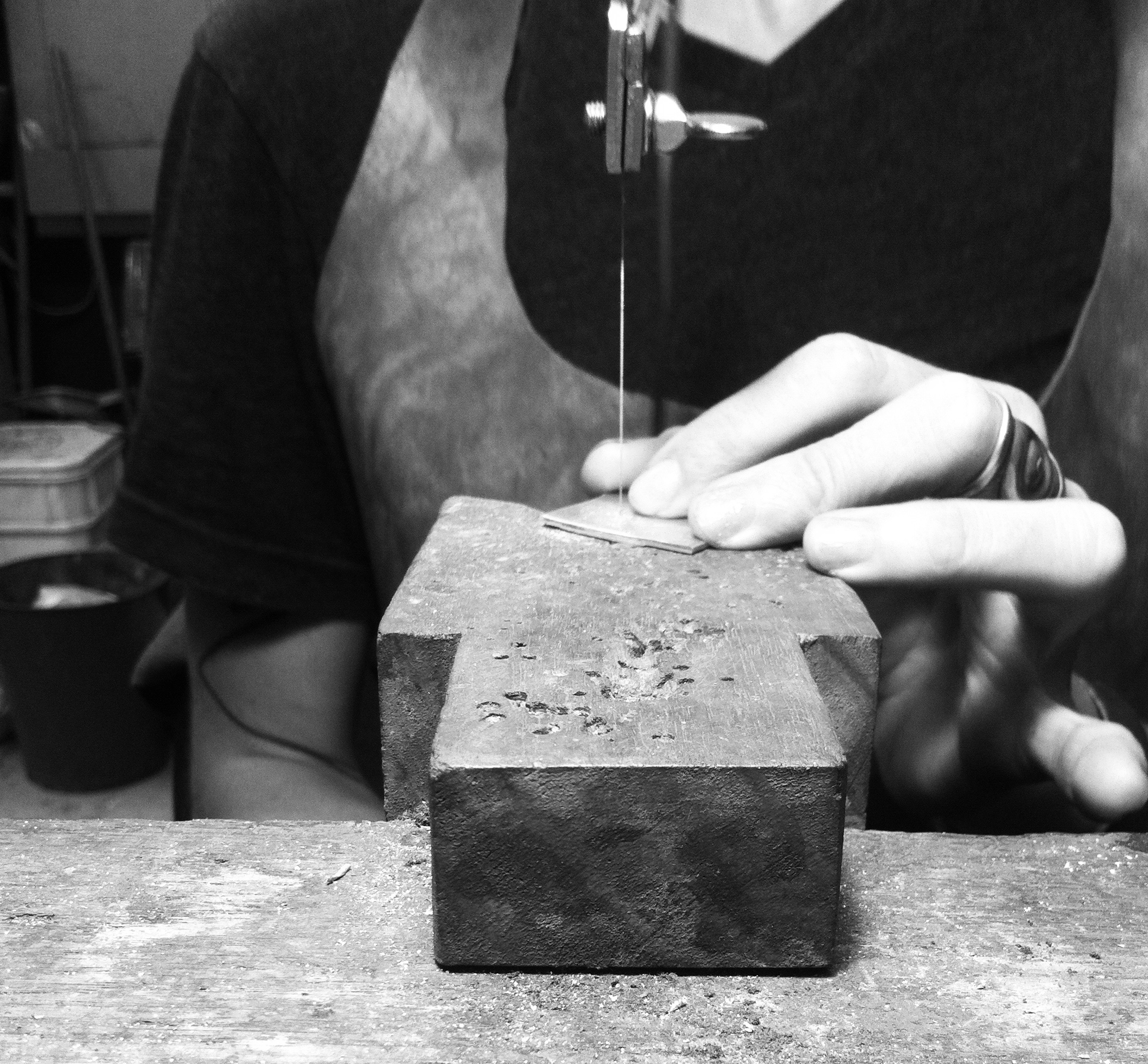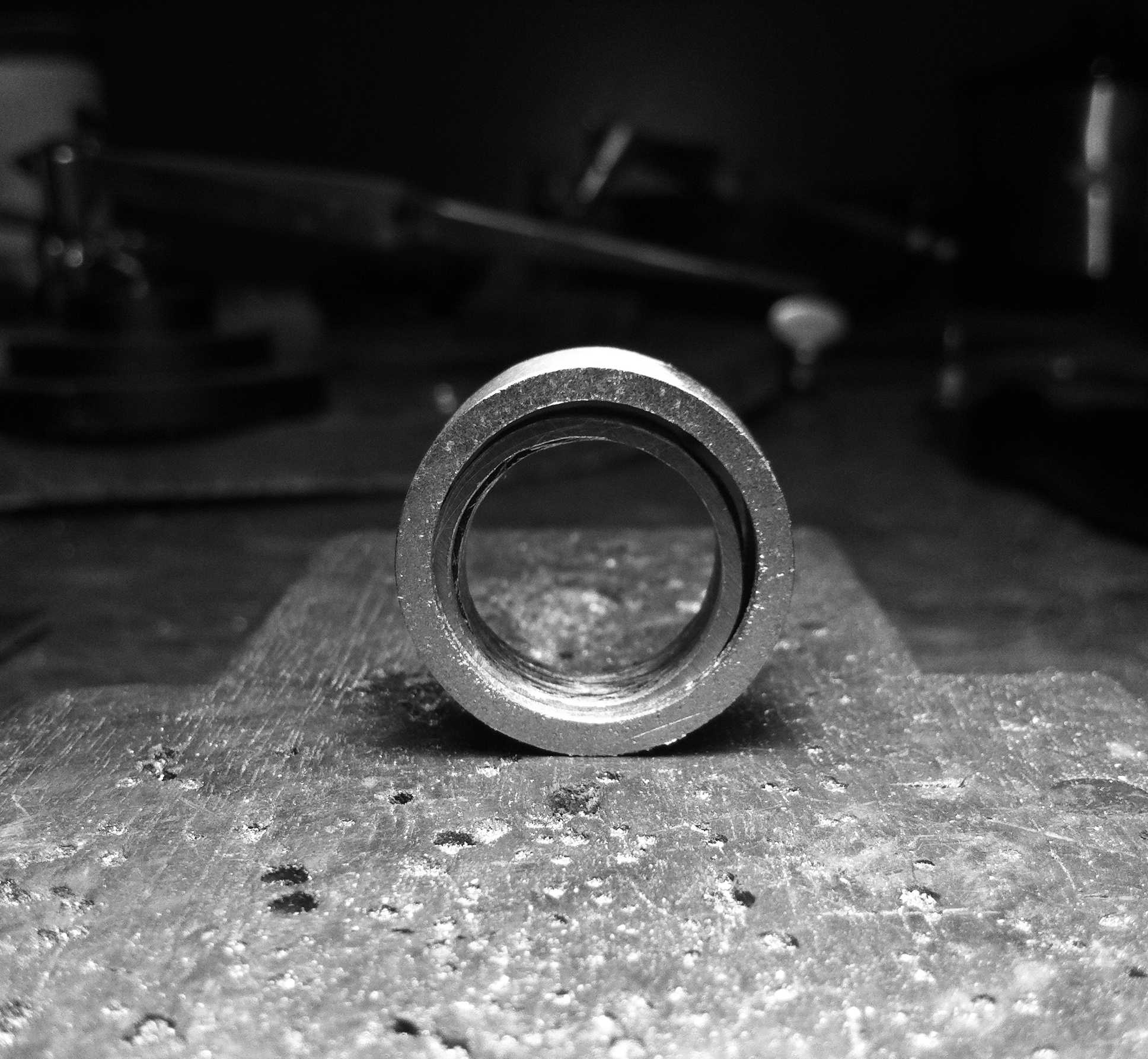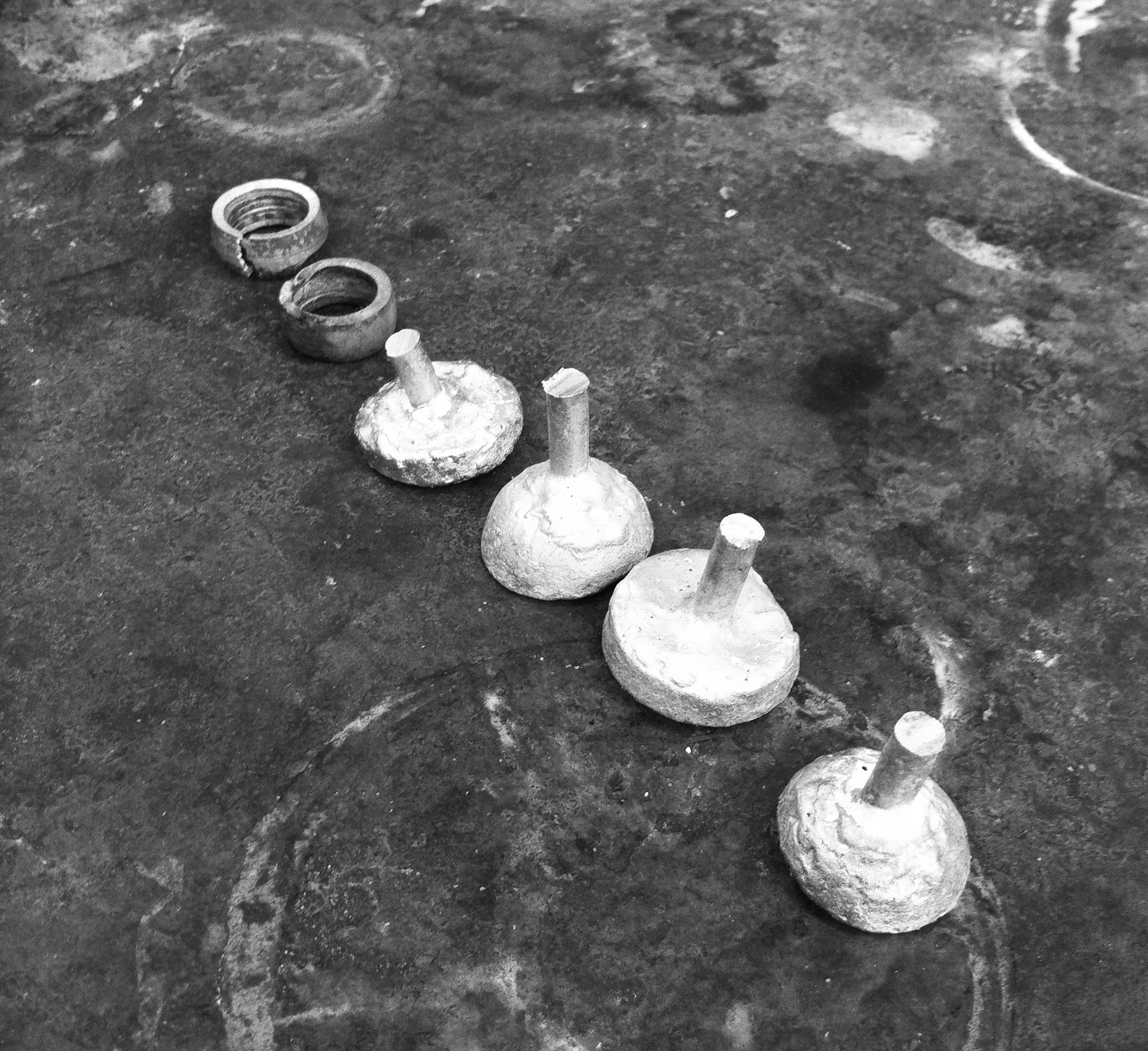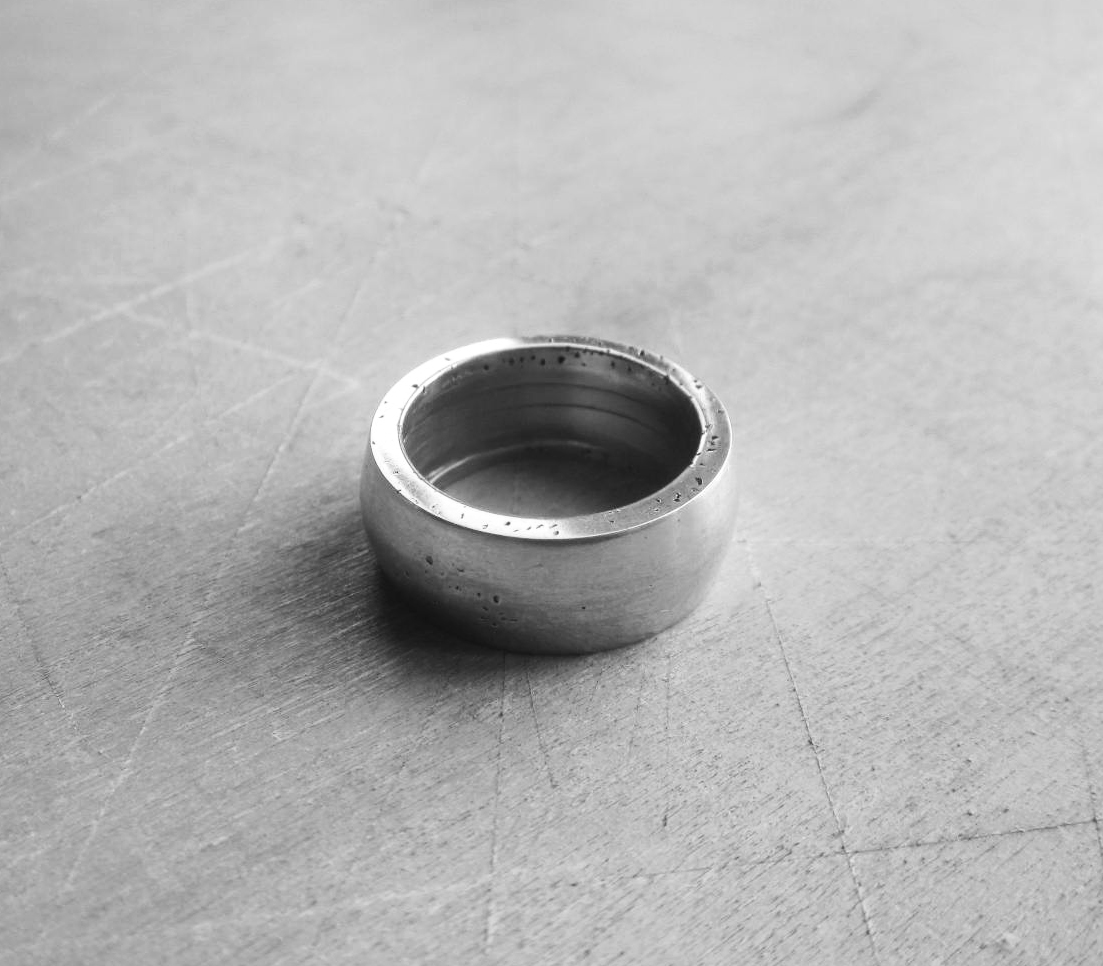 I worked through different problems and glitches over a period of months (in and around other projects), experimenting with processes, learning through trial and error, testing the limits of the materials, and combining processes; from casting and piercing to stretching and compression. After a (good) number of attempts to fabricate the design we'd originally decided to aim for, it became clear that the approach I'd had in mind was asking a too much of the materials---stretching them (literally) beyond their limits. So, we decided to revisit the design to make some revisions.
Things began to move much more smoothly after revising the design. You can see a couple pictures of the final product below. One bar of each aluminum and magnesium were set side by side in a ring band cast in an Al/Mg alloy. Each length of the Al and Mg bars span just over 1/3 of the diameter of the band. Aiming for a clean & minimalist aesthetic, I think it came together quite nicely with the texture of the cast Al/Mg body (small crystalline shaped pits) lending just a bit of ruggedness around the edges.
Thanks for the challenge and the studio adventures---it was a rewarding learning experience. All the best R & T!